Bike Slovenia Green: Wellness Route South
Description
This (self) guided cycling tour promotes responsible travel and helps the community by connecting locations that have gained sustainability certification. The Wellness Cycling tour was established in partnership with the Slovenian Natural Spas Association, giving cyclists a chance to experience numerous spa treatments while cycling some of Slovenia's most stunning and pristine regions.
The cycling Slovenia tour begins in Moravci. This far northeastern corner is often called the Thermal Pannonian Slovenia because of the many springs sprinkled throughout the district. The path then pedals south toward Jeruzalem and continues discovering the charms of our nation's oldest town, Ptuj, the local cuisine, castles, and the beautiful landscapes of Slovenia's rolling countryside. You'll spend 7 cycling days at Slovenian green-certified destinations as you bike your way through the countryside, meeting locals, discovering cultural treasures, and visiting spas filled with thermal water. The southern Slovenia cycling tour ends in Laško with a visit to Thermana, a wellness spa center frequented even by the ancient Romans. 
Take a sneak peek at our Wellness Route:
Want more? Here's a longer video: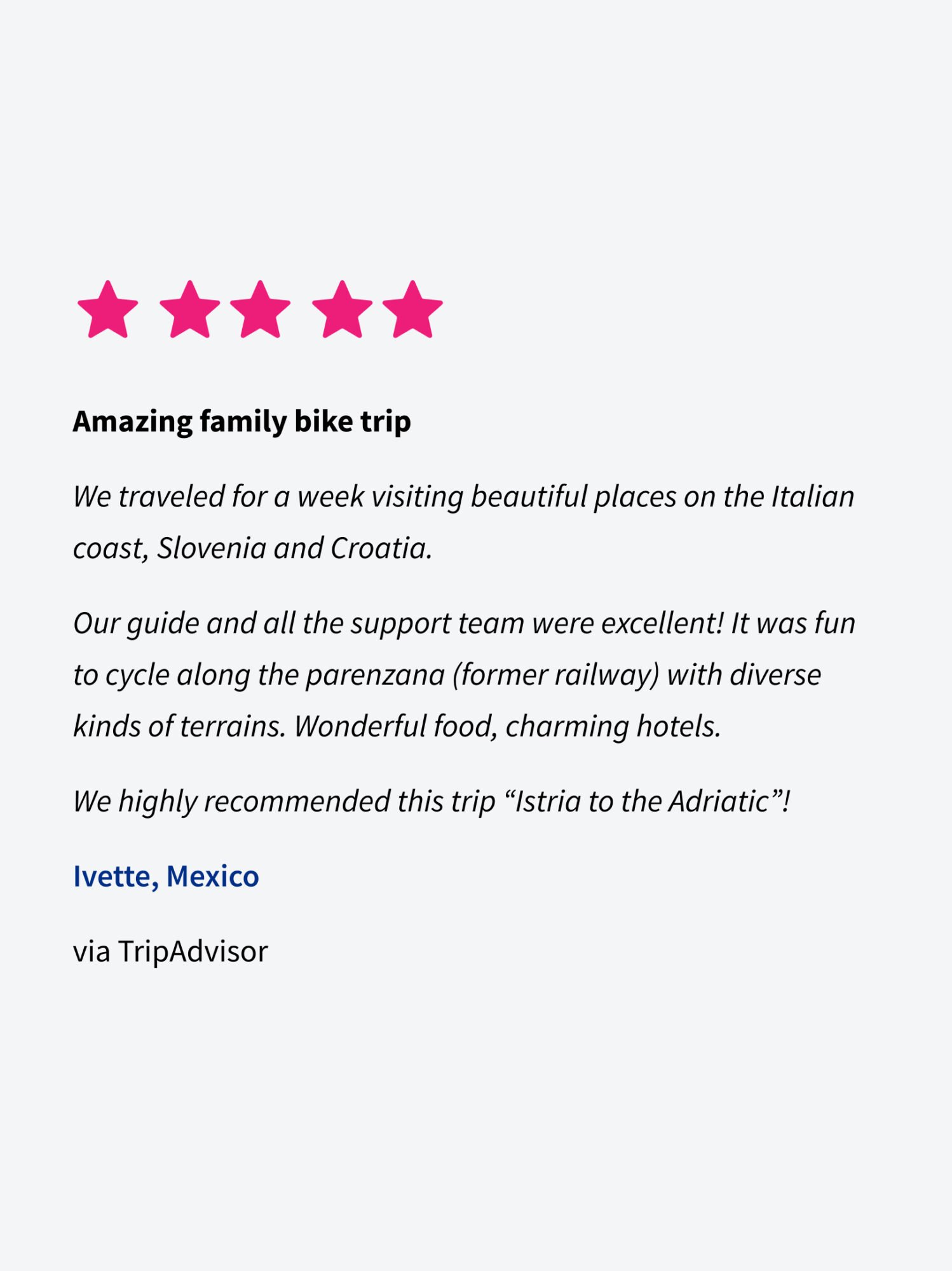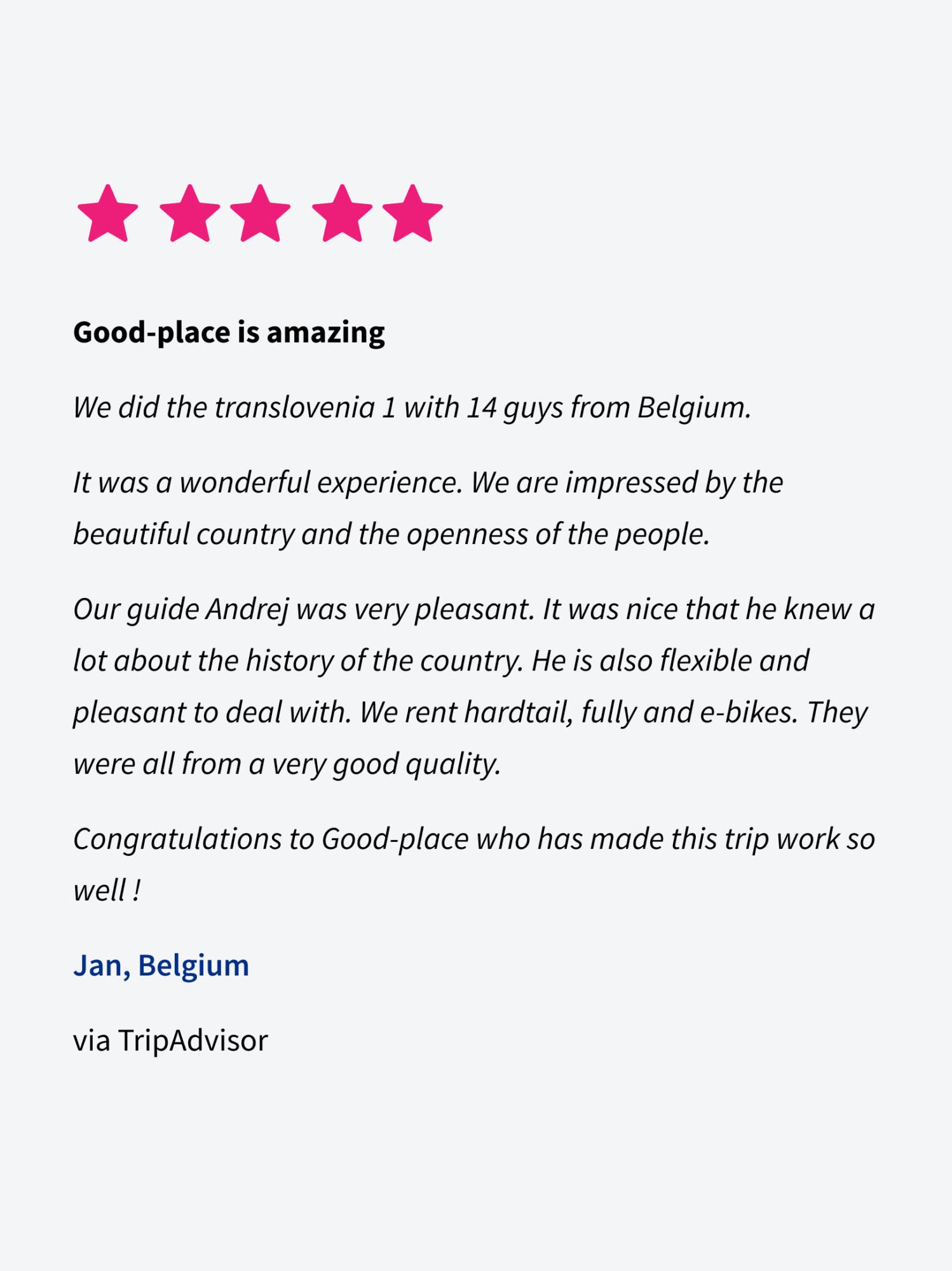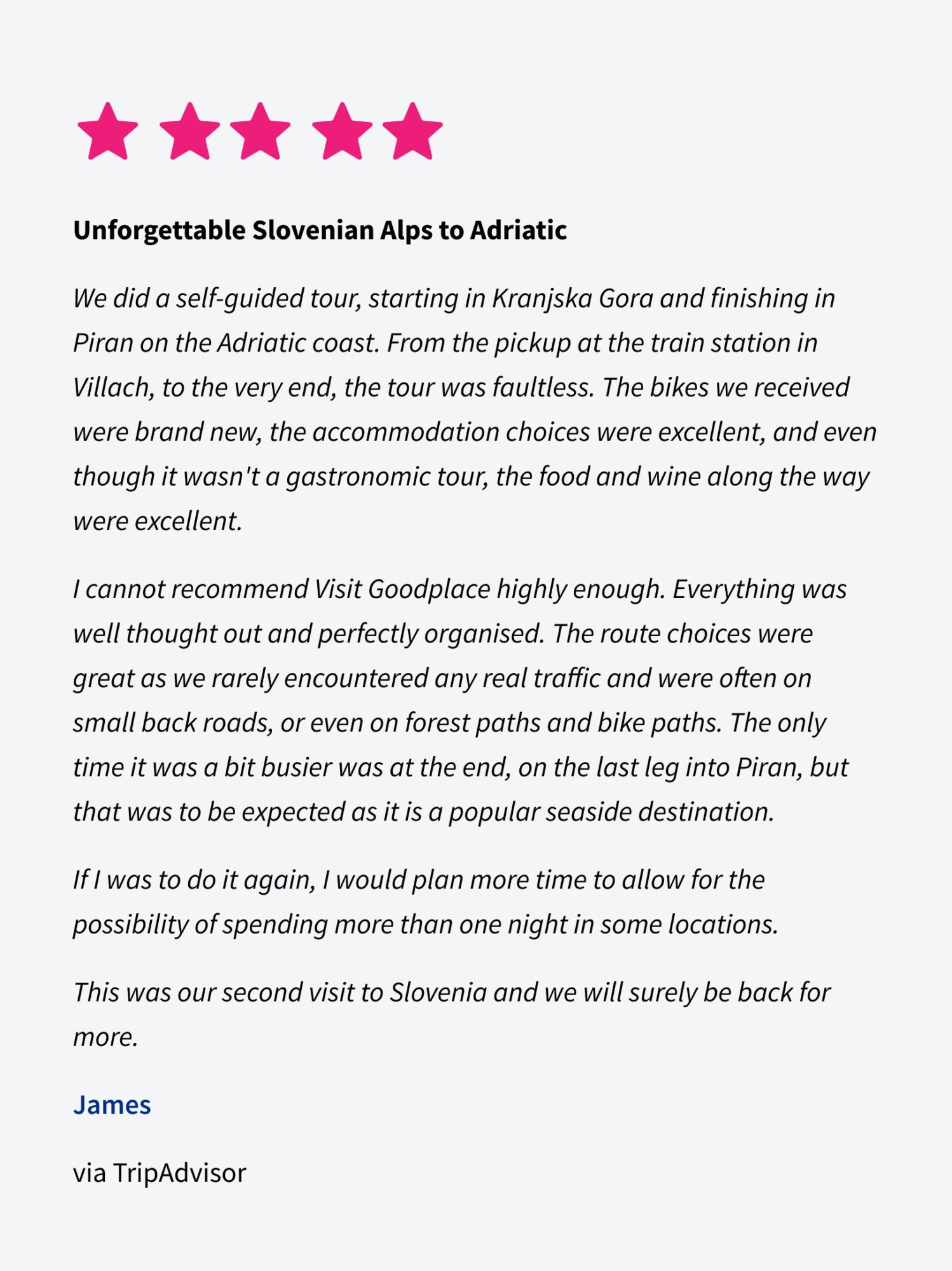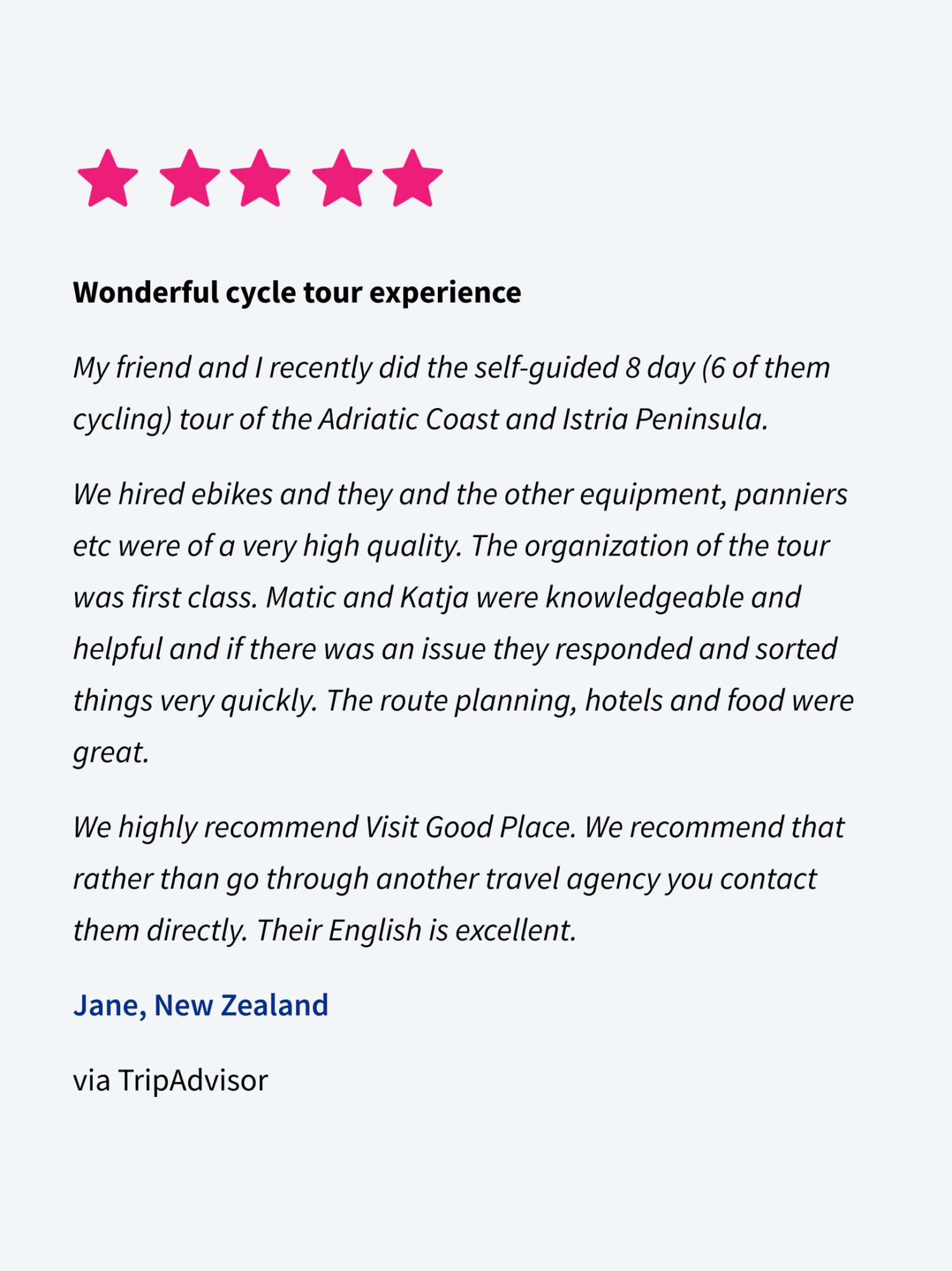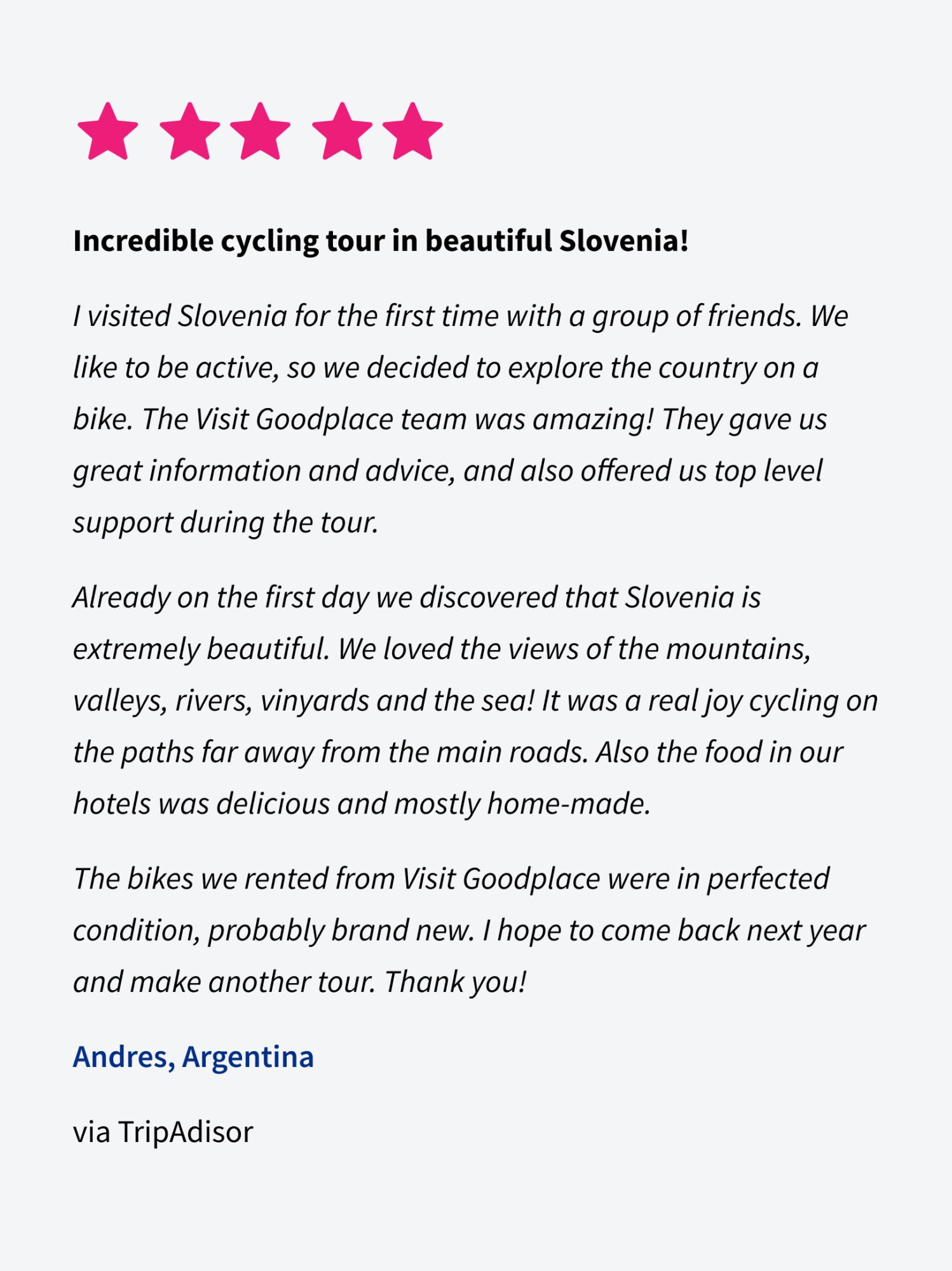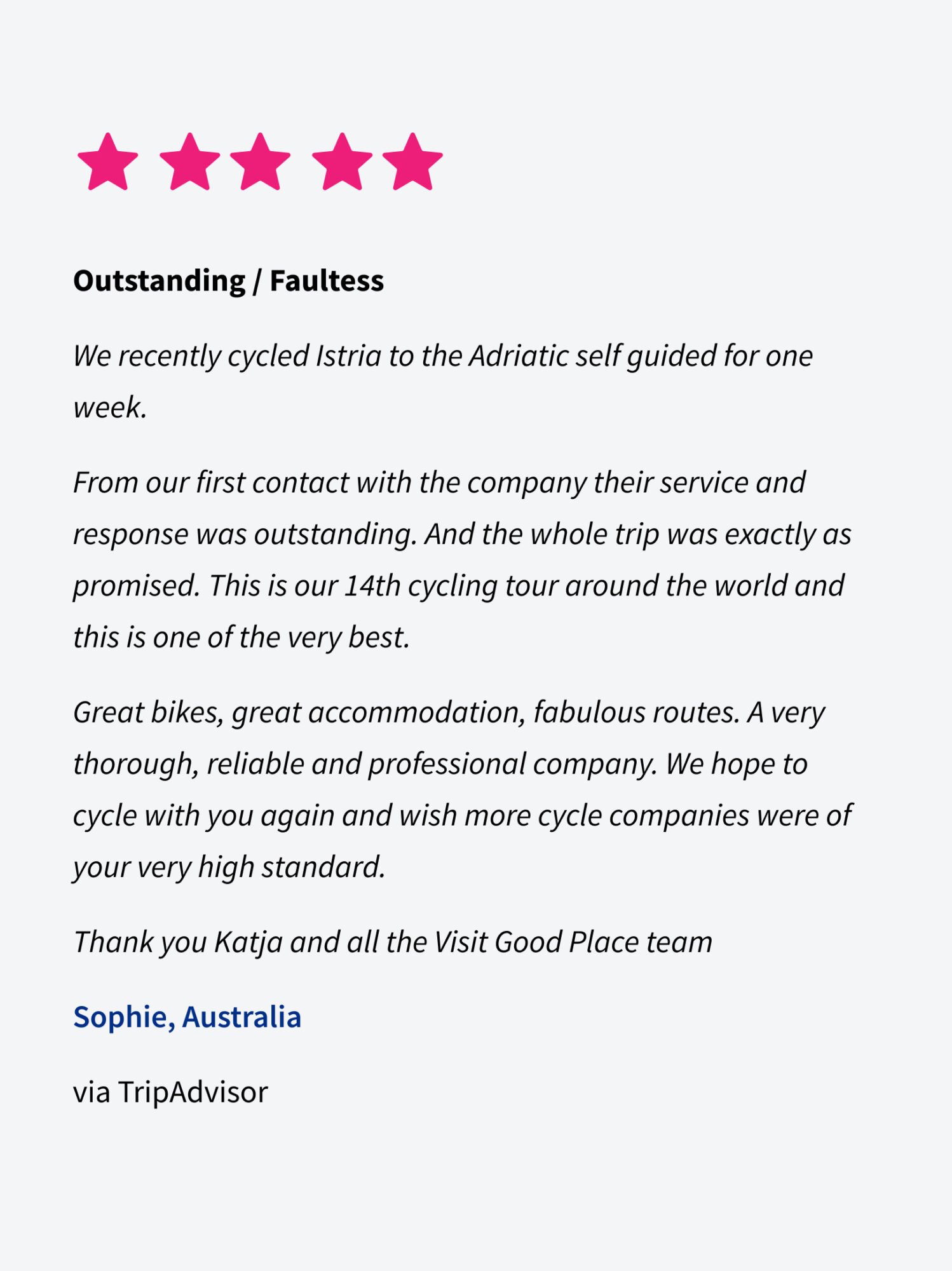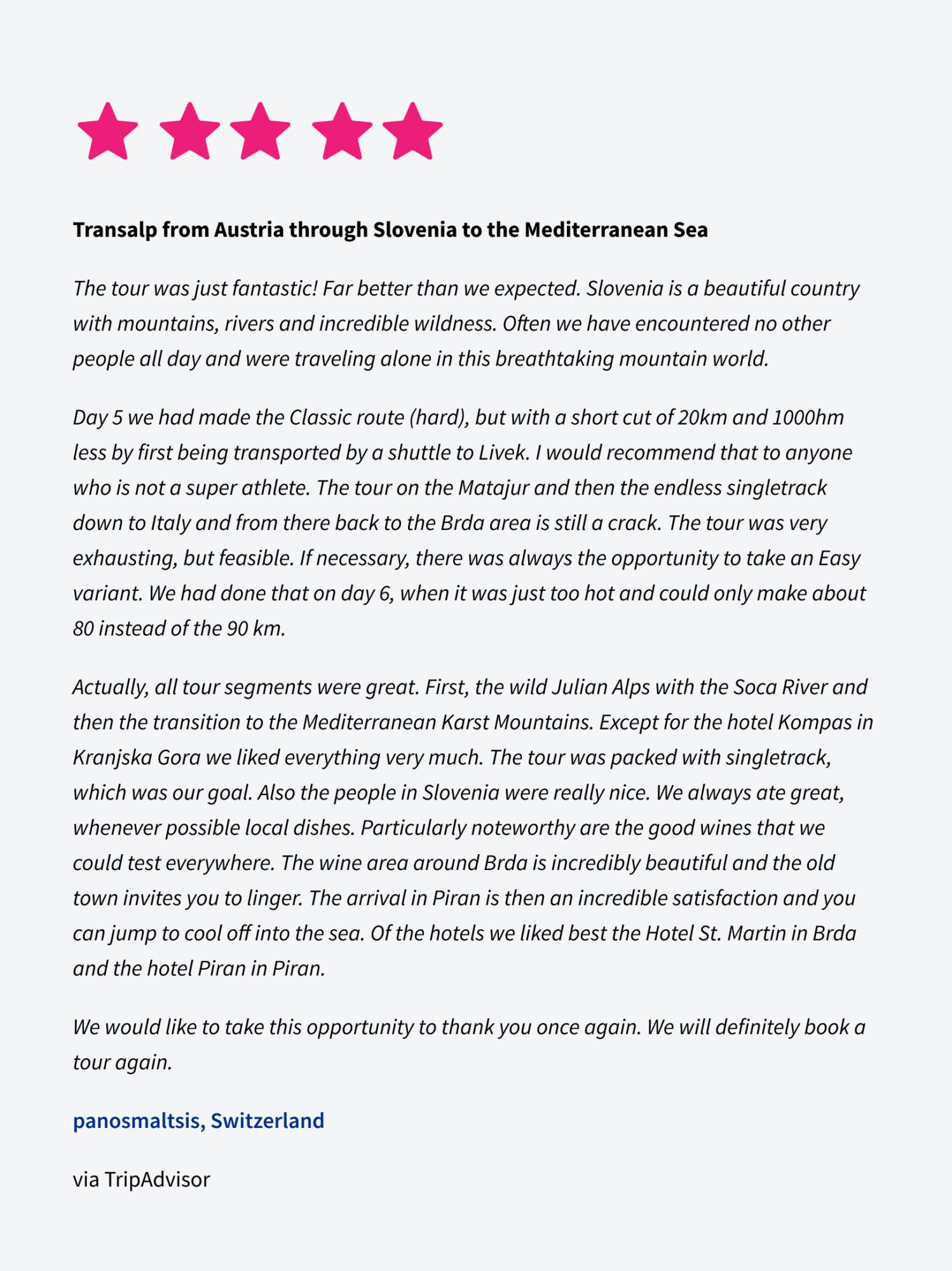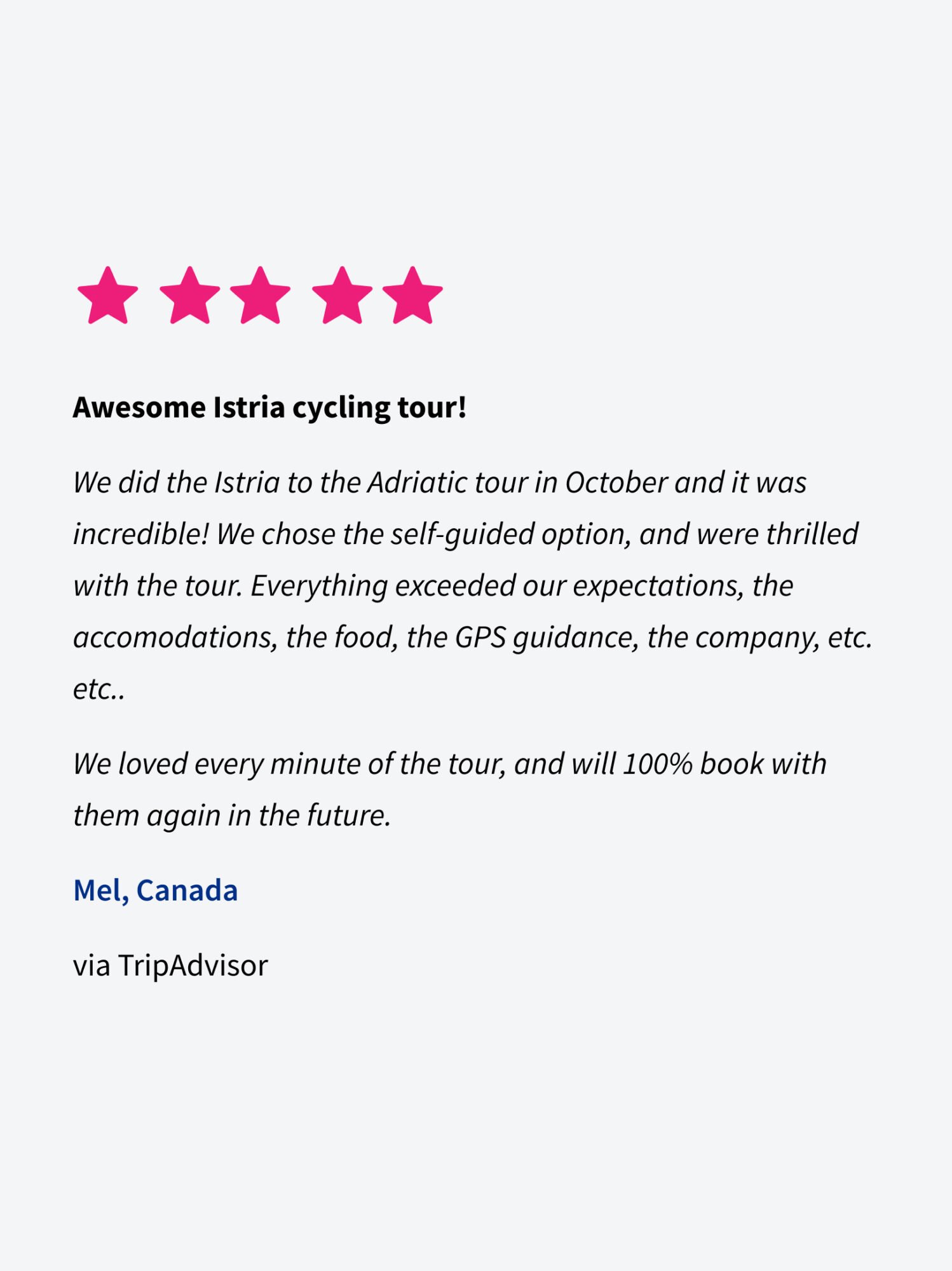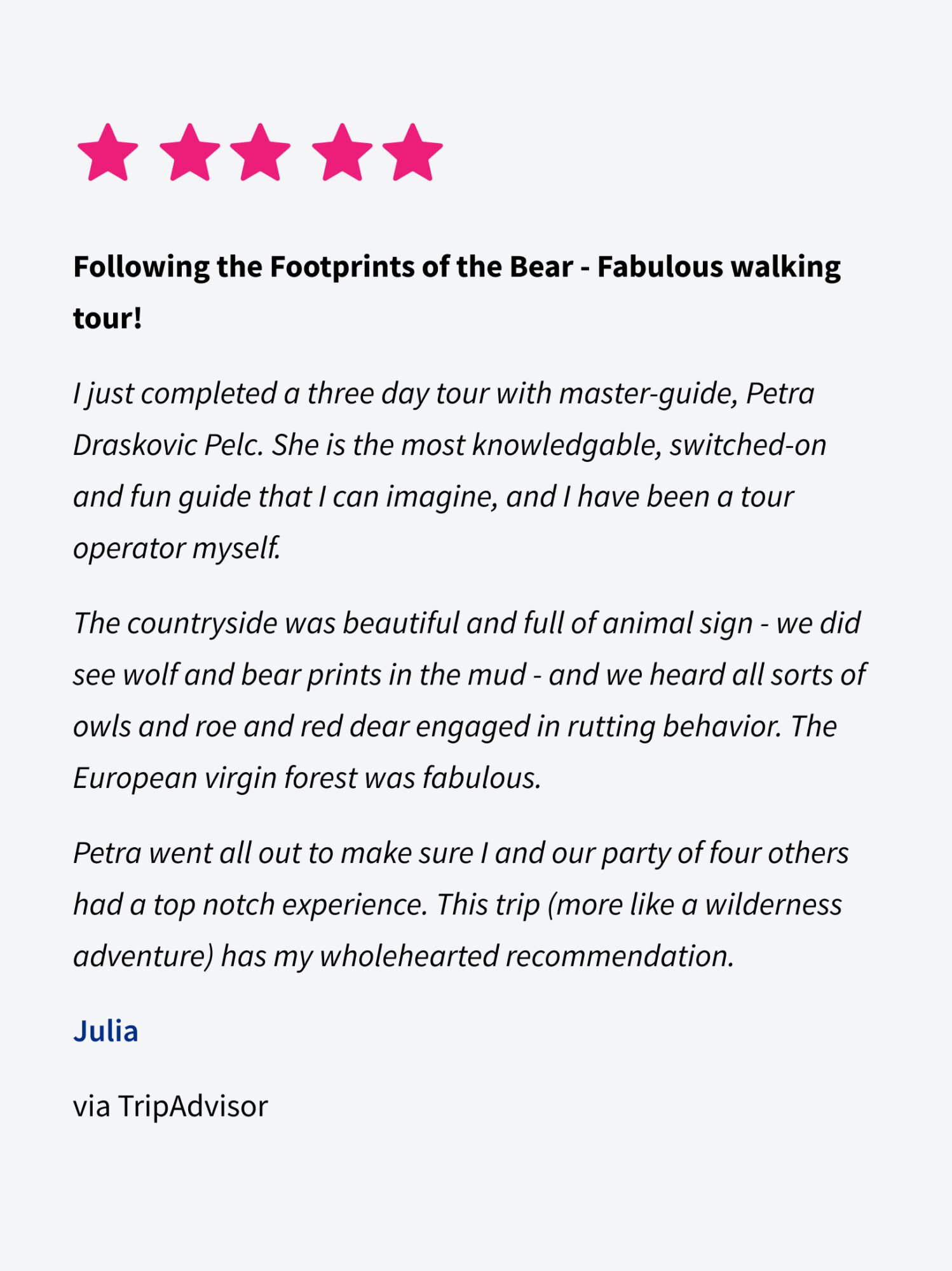 ARRIVAL TO LJUBLJANA
The Bike Slovenia Green Wellness cycling holiday starts with an overnight stay in the Slovenian capital, Ljubljana, situated in the heart of Slovenia.
Get to know the bike-able or walkable capital of Ljubljana by taking a stroll or ride along the Ljubljanica River, which runs through the city. Ljubljana has a wonderful atmosphere with a relaxed feel reminiscent of the Mediterranean.
If you visit the city on a Friday, you'll be able to see chefs from some of the country's best restaurants demonstrating their skills and dishes at Odprta Kuhna (Open Kitchen). Travelers who are looking to relax while mingling and enjoying the scenery will also love the abundance of outdoor cafés, restaurants, and boutique shops, especially near the banks of the Ljubljanica.
---
LJUBLJANA - MORAVCI – JERUZALEM
Distance:
37 km
Elevation:
290 m
From Slovenia's main city, you'll have a transfer organized to Moravci, where the cycling tour begins. The first stage starts with pedaling through the Pomurje Region, also known as the land of healing waters and the most beautiful paths to well-being. 
The Slovenia bike route takes us south past lake Soboško jezero, where you can cool off with a swim, sail, or a stand-up paddleboard. In the Expano Pavilion, which sits right by the beach, take a moment to appreciate the variety of interesting things on offer. The art, and concentration activities, as well as the VR experience, will occupy you for an hour, maybe two.
Just a little to the south, before reaching Ljutomer, bikers can choose to cross the Mura river the traditional, "old fashioned way," with an old wooden ferry. 
Continue pedaling until you reach Jeruzalem, which is situated among idyllic vineyards and hills. This renowned wine-producing area will quickly capture your heart. After a whole day of easy cycling, overcome that last hill and stop at the tourism center with its excellent wine shop to figure out the best plan for visiting vineyards. Then walk inside the Church of Our Lady of Sorrow before letting the panoramas and miles of farmland filled with fields of vines enthrall you.
In Jeruzalem, where your day ends, you may take in the area's rich cultural mosaic, which includes wineries, gastronomy, and kept-alive traditional trades. All while being greeted by the stunning scenery of the area.
---
JERUZALEM – PTUJ
Distance:
46 km
Elevation:
490 m
After an initial descent, the route continues along the Gajševsko lake to Mala Nedelja. The central part is a bit more demanding, with an ascent to the lookout tower on Gomila, followed by a steep and mainly flat continuation. The route finishes on cycling paths through the city of Ptuj, across the Drava River.
Ptuj, Slovenia's oldest town, is renowned for its magical lake, cobblestone streets, art, food, and wine festivals. A full calendar of events makes this a premier stop for cyclists along the Wellness cycling tour. 
Visit one of Slovenia's most majestic castles while you're in town to see the Regional Museum's remarkable exhibits, which range from instruments and weapons to striking tapestries and traditional masks. The Ptuj Castle also provides a stunning view of the oldest Slovenian city's cobblestone streets and tiled roofs.
Be sure not to overlook the wine here. When visiting this great region, a stop at the Ptujska Klet wine cellar is a must. Thousands of rare bottles of cataloged vintages are on display in the cellar, with the oldest bottle even dating back to 1917, so make sure to stay for a tasting. To cap off a fantastic day of exploring, visit Terme Ptuj to revitalize yourself before your next cycling day.
---
PTUJ – PODČETRTEK
Distance:
59 km
Elevation:
620 m
The longest stage of the tour travels south and west, not far from the Croatian border. Along the journey, there are lots of activities as well as outstanding wine and mouthwatering food. Pedal south to reach the settlement of Rogaška Slatina. This Slovenia Green gold-stamped location houses one of the country's oldest spa facilities.
People have been coming here for centuries — the springs here were first mentioned in 1141 — to recover and unwind. The mineral water that yields the renowned Donat Mg water has the greatest magnesium level in the entire world. 
Following this lengthy (though not particularly steep) rise, you will continue riding over the smoother cycling paths through the Sotla valley all the way to Podčetrtek. There are many places to take a break and sample great food and wine at this Slovenia Green Gold destination, surrounded by nature, spas, and gourmet experiences.
Prepare your body for the next day at the Terme Olimia Resort, where spas, dining options, and lodging are all in one location.
---
PODČETRTEK – BREŽICE
Distance:
44 km
Elevation:
470 m
This morning you'll travel along the Croatian border, following its ridges and divots to Slovenia's southeast corner before making a sharp turn at the village of Dobova. Following this stage, the course will traverse flat terrain along the Sava and Krka Rivers, giving it a strong river motif. But before getting to the Brežice area, you still have some very remote and steep hills to climb.
An easier version of the route will spare you some of the steepest ascents. But if you prefer to work up a sweat, take the harder route, but make sure to stop at Repnica Najger in the settlement of Brezovica near Bizeljsko. In order to keep their remarkable wines, which are grown on the neighboring acres, Aljoka Najger Runtas and his family converted a cave, which was formerly used to store crops like turnips.
Continue pedaling on to the town of Brežice where visiting the old town center is a must. The stunning Brežice Castle, which also houses the Posavje Museum Brežice, is the centerpiece of the show. Finish your exploration of the area by dining at the world-class restaurant Ošterija Debeluh.
After a long day of cycling Slovenia's rolling hills, relax at Terme Paradiso with a refreshing swim in one of the thermal pools and a massage to ease your strain.
---
BREŽICE – OTOČEC
Distance:
48 km
Elevation:
370 m
As your Slovenia cycling tour continues along the Sava and Kirka rivers, you will reach Kostanjevica na Krki, Slovenia's smallest town and one of the most picturesque stops on this tour. This incredibly photogenic town dates back nearly 1,000 years and sits on an island in the middle of the Krka River, making it the only Slovenian town with that distinction. It is also known for its festivals and wine country and is a great place to just unwind and taste some local wines.
It is impossible to visit Kostanjevica na Krki without visiting the Božidar Jakac Art Museum, which is housed in a 13th century Cistercian monastery. The museum features both domestic and international artists. Another "must-see" attraction nearby is the Kostanjevica cave, a karst cave, that can be explored carefree since it has well-organized trails and electric lighting. 
The Slovenia cycling route continues along the Krka River to Otočec, a popular destination for travelers who prioritize nature, delicious food, history, and stunning scenery. This little island is waiting for you amidst the lush greenery of the Lower Carniola region, just a stone's throw from a regional center, Novo Mesto.  
Once you've replenished your mind, visit the Otočec Castle, a member of the prestige Relais & Châteaux association, sitting on an island in the Krka river, to experience the magic of the past subtly interwoven with all the modern comforts. After taking it all in, treat your taste senses at The Castle Restaurant, winner of the Michelin Plate Award. 
If you still have some spare time on your hands, make a detour to Novo mesto (New city) where the incredible energy of the countryside combines the past with the present.
---
OTOČEC – SEVNICA
Distance:
31 km
Elevation:
630 m
As you proceed on this Slovenia bicycle tour, you will reach Sevnica, a town famous for its 13th-century castle atop a hill overlooking the old town center. The short flat section to Otočec is followed by the first ascent to Šmarjerške Toplice, with a slightly less steep continuation to Šmarjeta as you pedal north.
Here you can taste some of the finest wines from the surrounding wine-growing hills at the wine fountain in Šmarjeta. This flowing wine sanctuary has four automated wine pipes, the most famous one being Cviček, a unique Slovenian wine, made from specific red and white vine varieties which are grown in a specifically determined area in the Dolenjska region.
After indulging in a glass of wine, take a relaxing dip in the natural thermal spring Klevevž, heated by the earth's crust. It is located between an unspoiled forest, green meadows, and the Radulja stream, which creates a beautiful gorge with many small waterfalls. With its healing and crystal-clear water, the natural thermal spring is truly a tourist pearl. 
As the Slovenia bike route progresses, the trail continues with moderately difficult riding because you'll have to gain some altitude to then take a quick descent into the Sava valley with the destination in Sevnica.
The renowned medieval castle, which is located just above the old town center, is a testament to Sevnica's long and rich history. Discover the hometown of former First Lady of the United States Melania Trump and sample some top-notch Slovenian wines while reveling in the gourmet delicacies of Slovenian cuisine, as Sevnica is one of the best wine-producing regions thanks to its favorable weather conditions and soil composition.
---
SEVNICA – LAŠKO
Distance:
33 km
Elevation:
350 m
The final leg of the journey takes riders on the Slovenia cycling holiday to Laško, a place known for its beer. As you leave the flatlands and pedal north towards Radeče and Zidani most along the Sava and Savinja rivers, you will discover that this region is a magnet for wellness seekers of all kinds. 
The route to Radeče is distinguished by a few cycle paths and a portion of it follows along local roads. The route then turns east and follows Savinja (partly gravel) all the way to Rimske Toplice before coming to an end at Laško.
Naturally, the first thing you ought to do when you arrive in a town is to have an ice-cold beer. Then, spend some time appreciating the Laško Museum, the old town center, and the Tabor Castle, home to the outstanding restaurant Pavus. This is also the perfect time for a beer tour and a drink with a brewer. 
The other half of Laško's wellness strengths are the excellent spas and resorts powered by thermal springs in the idyllic countryside. You have two possibilities for rewarding yourself here. Before reaching Laško, you will cycle past Rimske Terme, a spa center with more than 2,000 years of tradition (the Romans built pools with hot and cold water back in 39 BC), featuring thermal baths, a variety of massage services, saunas, pools, exercise, and a beauty parlor.
At the end of this day, you can unwind at Thermana Laško, which offers a range of accommodations, a spa, a sauna, an Ayurveda center, fantastic dining options, and numerous medical services with a modern twist, offering unique treatments like 'Beer Wellness' or 'Honey Wellness'.
---
DEPARTURE DAY
The Bike Slovenia Green Wellness Route South cycling tour ends with breakfast in Laško. After that, a transfer is organized to the tour's starting point. You will reach Ljubljana by noon; please plan your departure accordingly.
---
Why are our Bike Slovenia Green tours special?
Because they connect only destinations that have been awarded the Slovenia Green certificate by committing to a green future and developing their tourism in a sustainable manner.

Click here to read 6 more reasons
May 28 - June 6, 2023

GUIDED

September 19 - 27, 2023

GUIDED

May - October

*SELF-GUIDED, TAILOR MADE
*In season, tour can be organised on any date. Please contact us for individual offer.
We recommend guided Slovenia cycling tours to everybody who seeks complete relaxation and wants to have only one thing on their mind – great cycling. Our guides will take care of everything else – navigation, interesting local insights, and technical support. Guided cycling tours are also perfect for meeting other enthusiastic cyclists from around the globe and creating lifelong friendships.
Price for the guided BSGWRS tour includes:
8-night accommodation in 3/4-star quality hotels or guest houses

8 breakfasts and 8 dinners; all meals include typical local food

7 cycling days

Fully qualified and experienced cycling guide for the entire trip

Baggage transfers between tour stages

Extensive Tour Booklet

Departure transfer from Moravci to the tour starting point

24/7 hotline number (support)
Rates are valid per person, based on double occupancy on pre-scheduled departures. For individual departures, feel free to contact us for the offer.
Optional:
Supplement for single room 320 €
Price excludes:
Travel and activity insurance

Personal safety and cycling equipment

Lunches

Any beverages consumed with meals that are included in the package

Any other items not mentioned as included
We recommend self-guided cycling tours to everybody who knows how to navigate a GPS device and has previous experience in self-guided cycling. If you think you don't fit this description, maybe a guided cycling tour would be a more enjoyable option for you.
The price of a self-guided tour depends on the number of people in the group and the dates. See starting prices per person based on double occupancy below.
| | | | | |
| --- | --- | --- | --- | --- |
| # | 2 | 4 | 6 | 8 |
| price | 1.860 € | 1.590 € | 1.510 € | 1.460 € |
Price for the self-guided BSGWRS tour includes:
8-night accommodation in 3/ 4-star quality hotels or guest houses

8 breakfasts

7 cycling days

Baggage transfer between tour stages

Navigation pack: GPX tracks, Google Maps, Tour Booklet, on-line briefing

Departure transfer from Moravci to the tour starting point

24/7 hotline number (support)
Optional:
Supplement for single room 320 €
Price excludes:
Travel and activity insurance

Personal safety and cycling equipment

Lunches and dinners

Any beverages consumed with meals that are included in the package

Any other items not mentioned as included
Would you like to customize this tour? Are you worried you are not prepared enough physically? Would you like to select a different starting or ending point, or perhaps have a day off before, after or during the tour? Send an e-mail to info@visit-goodplace.com.
The adventure starts in Ljubljana, the capital of Slovenia and ends in Laško, Slovenia. A transfer is organized back to Ljubljana at the tour's end.
AIRPORT SHUTTLE
Ljubljana has its own international airport, which is a 20 min drive from the center of the city. Ljubljana is also surrounded by 6 international airports: those of Venice, Trieste, Klagenfurt, Treviso, Graz, and Zagreb, each within a maximum of 120-minute driving distance.
We are happy to provide additional info on shuttles or arrange airport shuttles from any of these airports upon request.
OTHER INFORMATION
One guided group can include a maximum of 8 people.

On guided tours, a briefing session is organized every evening. During the briefing, the guide(s) reveal details about the next day's cycling stage, including the altitude, length, difficulty, etc.

The meeting instructions and final trip arrangements are sent to participants about two weeks before the tour's starting date.
FAQ
You can find answers to frequently asked questions here: FAQ.
Book it now or send us a message - we are happy to answer all the questions you might have.
BOOK NOW!
CONTACT US